Joining her grandmother, The Queen, for the traditional Royal Maundy service at St George's Chapel in Windsor yesterday, Princess Eugenie was picture perfect in Erdem.
Royal Maundy is a tradition in which sees the Monarch hand out a small amount of money (this year 93p, equalling her age to come) in rare maundy coins, to pensioners who have assisted the church and community in their local area. A bouquet of flowers – a nosegay – was traditionally carried to shield the Sovereign from the smell as they washed the feet of subjects, in a parallel of Jesus washing his disciples feet before the Passover Meal.
Princess Eugenie wore her Erdem 'Bernette' dress. The piece features a high, ruffled neck, ruffled cuffs, a kick-flare hem, an invisible zip to the rear. It is created in three panels to the bodice, separated by buttons, which moves into a flared, knee-length skirt. This dress is from a previous collection and is unfortunately unavailable, though you can still view it here. It originally cost £831.
Embed from Getty Images Embed from Getty Images
The silk crepe fabric is printed in a busy, but summery floral pattern, as is so typical of Erdem, in tones of green, blue and yellow.
Eugenie has worn this dress on numerous past occasions including at Ladies Day of Royal Ascot in 2018, pairing it with black accessories.
Princess Eugenie wore her Juliette Boterill 'Pleated Pillbox' hat, retailing for £450. The straw piece has silk abaca pleated edging; Eugenie always rocks pillboxes, we love them on her. You can purchase the original hat in red here.
Eugenie accessorised with her Astley Clarke medium sized hoops. Featuring pave-set diamonds, these stylish earrings are great for any outfit. They are available for £1250 here, and come in other metals and stone colours, too.
Princess Eugenie wore Jimmy Choo 'Romy 85' pumps, retailing for £495. These simple navy suede heels have a lower heel of 85mm and the classic Jimmy Choo, slightly-flared heel. You can purchase these pumps here and here. Or it is available in a 60mm heel here. Try these for a great affordable match here, here or here.
Embed from Getty ImagesEmbed from Getty Images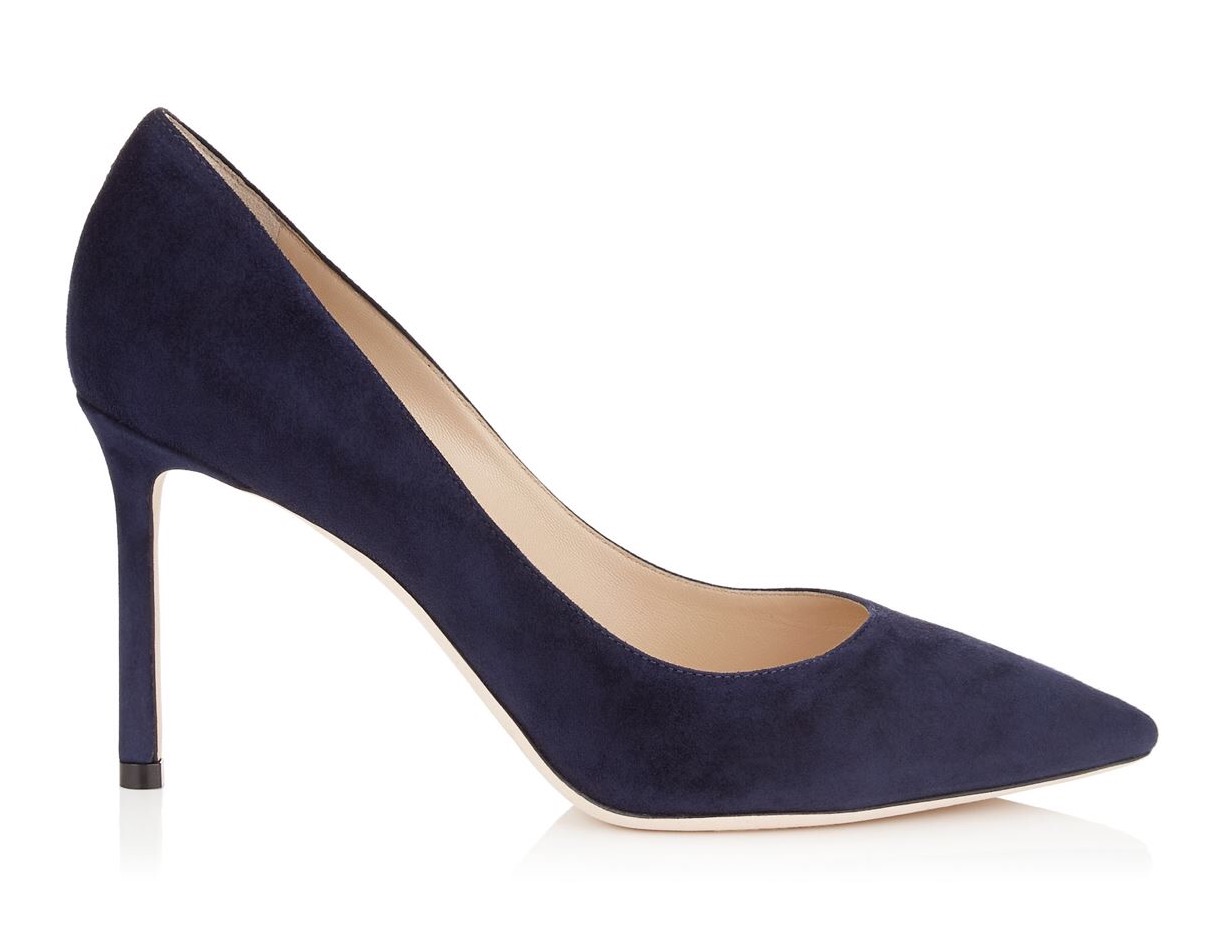 A quick look at Her Majesty's outfit too; The Queen wore a bright yellow Stewart Parvin coat, printed silk dress and matching yellow Rachel Trevor Morgan hat. This outfit has been seen previously, and The Queen updated her hat by adding green, purple, blue, yellow and white feather trim. This made the piece match not only the nosegays she and Princess Eugenie carried, but also the floral colours within Eugenie's Erdem dress.
H M The Queen at todays annual Maundy Thursday service at St George's Chapel, wearing a yellow Stewart Parvin coat and printed silk dress, with a matching @RTMMillinery hat #hmqueen #MaundyThursday pic.twitter.com/DfL4J0qn1l

— Stewart Parvin (@Stewart_Parvin) April 18, 2019
The Queen has previously worn both the coat and hat in the past to Royal Ascot. You can see the original hat, minus yesterday's added trim in comparison with the most recent outing.
Embed from Getty Images Embed from Getty Images
She additionally wore her wattle brooch, which was a gift from Australia. More on the piece here.
We know The Queen is fan of a bright, cheery, spring yellow coat and hat having worn something similar to The Duke and Duchess of Cambridge's wedding in April 2011.
Steal Eugenie's style here: