Autumn Phillips joined the carriage procession at Royal Ascot today with The Queen. She didn't disappoint in a floral look from Claire Mischevani.
Autumn chose Claire Mischevani's 'Ivory floral dress', featuring a high neck with keyhole detail, a thick waistband and midi skirt. The loose sleeves are bracelet length, with peaked shoulders and cuffs. The fabric is printed with gorgeous clusters of flowers, in pinks and purples. A simply wonderful piece for the races; it costs £795 and is available here.
Her hat came from Bee Smith, a bespoke version of the 'pink ruffle seagrass beret'. Autumn had the base changed to cream in straw and slightly smaller, but the folded abstract pink ombre flower remains. The piece is available here for £225.
Update: the base is satin and sinamay, while the flower is bamboo silk. Thanks to Sarah @theroyalsandi for sharing!
Autumn is a big fan of Emmy London, and – as we predicted – she chose the label's 'Natasha' clutch in misty rose, with gold piping. The bag costs £350 and is available here.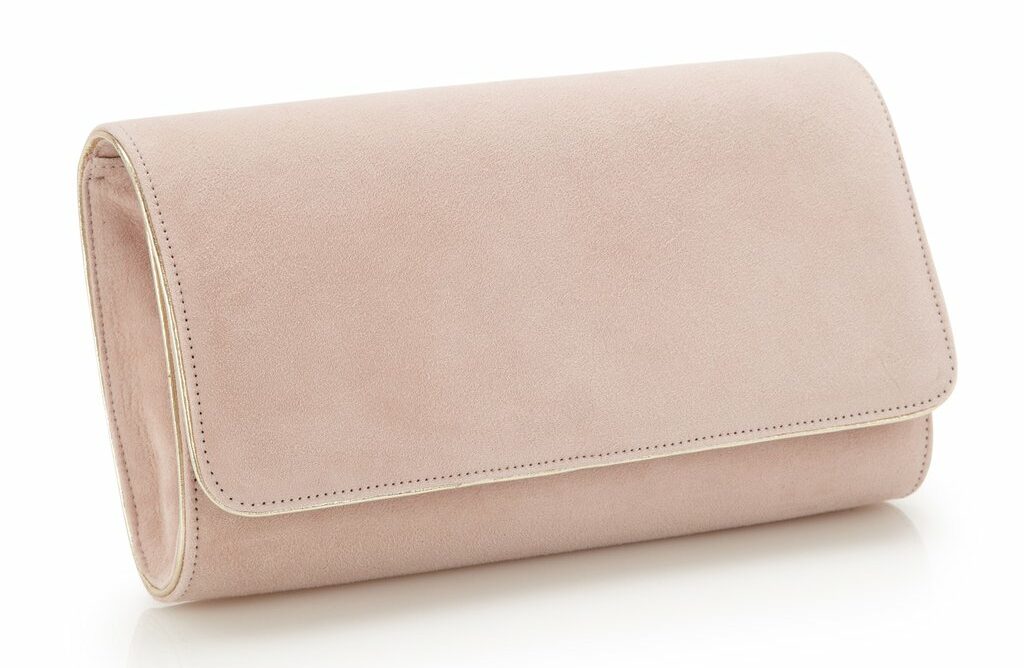 The shoes were 'Rebecca' heels in blush suede and are £425 here. Princess Anne's daughter-in-law unfortunately lost the weather battle today, getting her 'blush' cream shoes wet on the grass!
Her earrings were an unusual stud pair – twists of silver metal, one of which is embedded with stones. Update: these are thought to be from Calleja, the brand that Zara has a jewellery line with. A few more pictures became available, and show us three small pink diamonds in between the strands, something of a speciality for Calleja.
We are yet to find the exact pair, but these give an idea of a similar piece, although more intricate than Autumn's. View the 'Symphony' earring here.
What did you think of this raceday look? We enjoyed it, but wish Autumn had chosen leather heels so they were a bit more hardy in moist weather conditions.
Copy Autumn's style here: