The Duke and Duchess of Cambridge began their three-day visit to Ireland today, with Kate channeling the national colour: green! She opted for a new coat and dress, as well as a headband and earrings.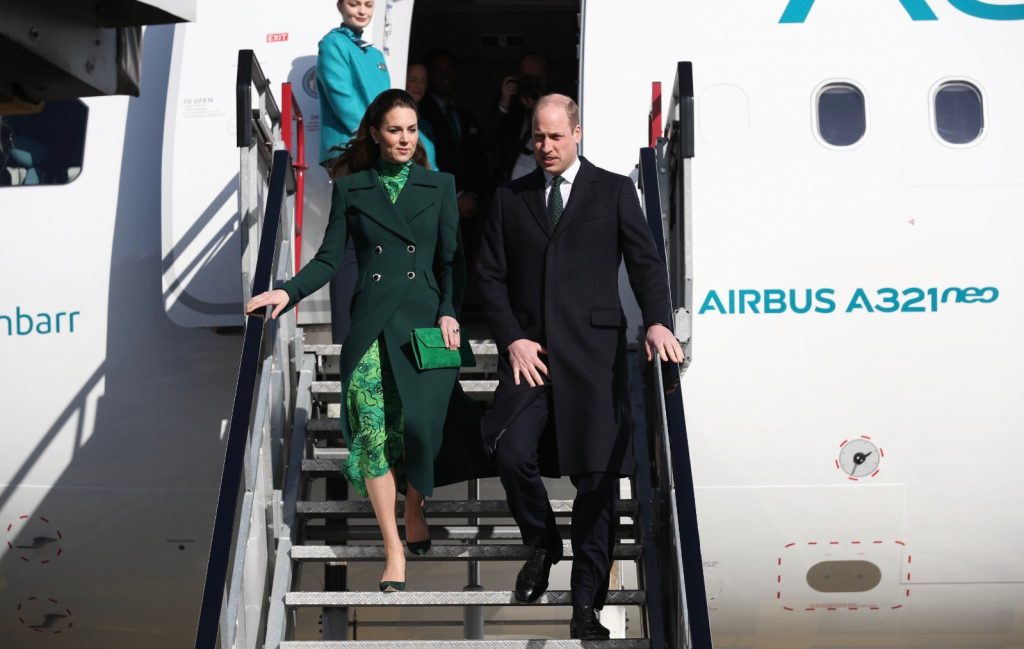 Her new coat came from Catherine Walker, and looks to be based on the 'Highland' style, but made in a different fabric with a maxi length.
It features an oversized notched lapel, with two sets of double buttons at the waist. Two flap pockets sit at an angle on the hips, and it flares gently in the skirt; the shoulders are peaked. A lovely coat, especially with slightly more glamorous buttons.
Embed from Getty Images Embed from Getty Images
You can closer see the fabric of the coat – a wool crepe, I suspect – in this image.
Kate wore a new dress from Alessandra Rich, the 'Green Printed Silk Peplum Dress' retailing for approx £1881. The high-neck dress features pleated blouson sleeves ending in cuffs, a peplum at the waist – emphasised by a waistband – and pleats across the bodice. A wrap effect is given by the buttons on the left-hand side. The buttons were swapped on the Duchess' version, for a dark (we suspect black) stone with a chain surround; these are the same as her coat (above).
Embed from Getty Images Embed from Getty Images
Many are noting this is quite a fussy dress, and we agree. It could do with either a plain fabric, or losing a couple of details, like the pleating and buttons.
She carried her LK Bennett 'Dora' clutch, which is available at a 25% discount here. Or full price here and here (£150). The envelope style piece is one we have seen before for Kate, in khaki. Try this to match the look.
Catherine wore her Emmy 'Rebecca' heels in forest green. Get a pair here (£395) or try these and these for more affordable matches.
The Duchess opted for a new pair of earrings from Asprey, part of the Daisy range. Costing a whopping £17,300, the 'Daisy heritage earrings'; in diamond feature marquise diamond 'petals' and a pave diamond centre, set in 18ct white gold. They measure approx 1.3cm and come in just shy of three carat stone weight. You can get them here. If you don't mind a coloured version, these earrings are a great match at £5.
Catherine's headband looks like it could be this simple piece from Zara. It cost £12.99 but had been reduced to £3.99 and sold out. Try this for just £6 at ASOS, or this and this to copy the Duchess.
With all the fussiness of the dress, we think this was a touch too much for the Duchess' outfit.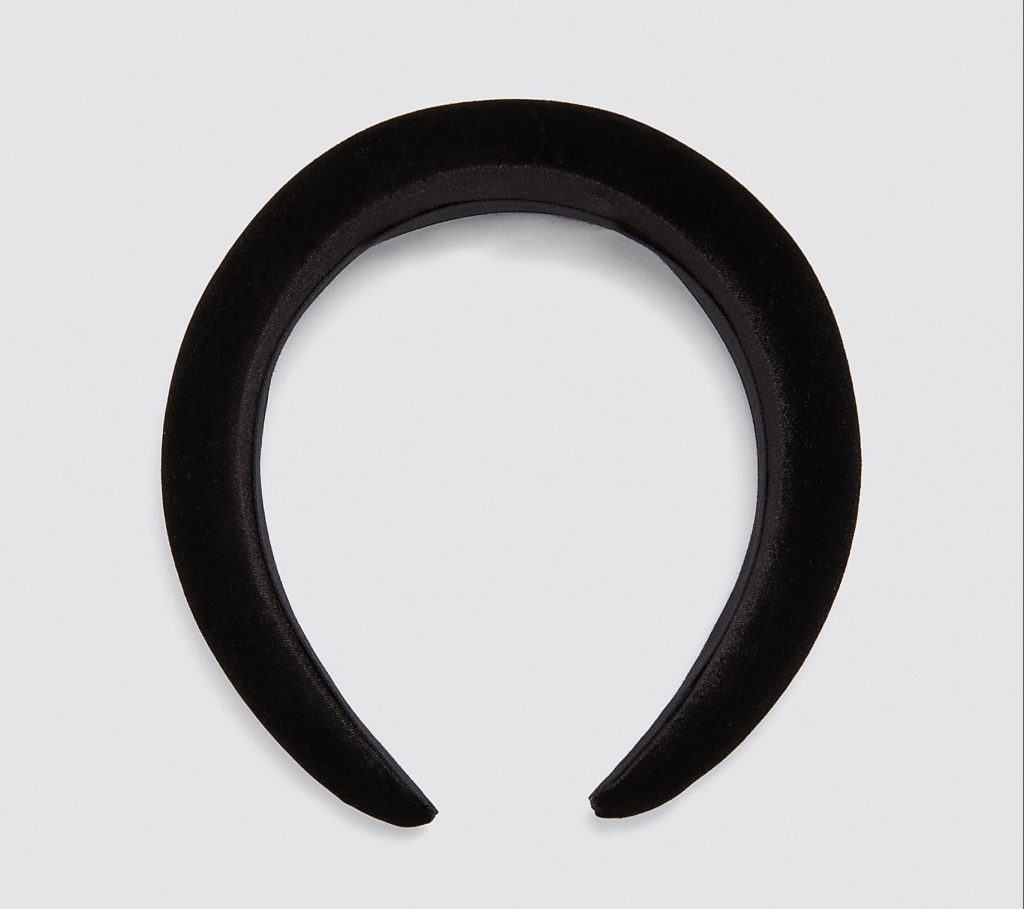 Copy Catherine's look here:
Thanks to @katiesroyallove for the headband suggestion