Last week, The Countess of Wessex was in North America, for a few days of engagements, mostly relating to her work in preventing sexual violence. More on the visit here. We saw many old pieces from Sophie, but also some new touches.
The Countess of Wessex has visited Canada General Hospital. Sophie met with patients, talked to doctors and was given a demonstration on Robotic Surgery. Sophie was classic in a black midi dress and added a bright pop of colour with a magenta pashmina.
The Countess of Wessex wore her Gabriela Hearst 'Gurshka' midi dress, retailing for £1,095.The black a-line silhouette piece features a scooped boat neck, long sleeves and fits through the bodice and flares out from the waist dress for a midi length. This dress is the same one that she wore to the Festival of Remembrance recently.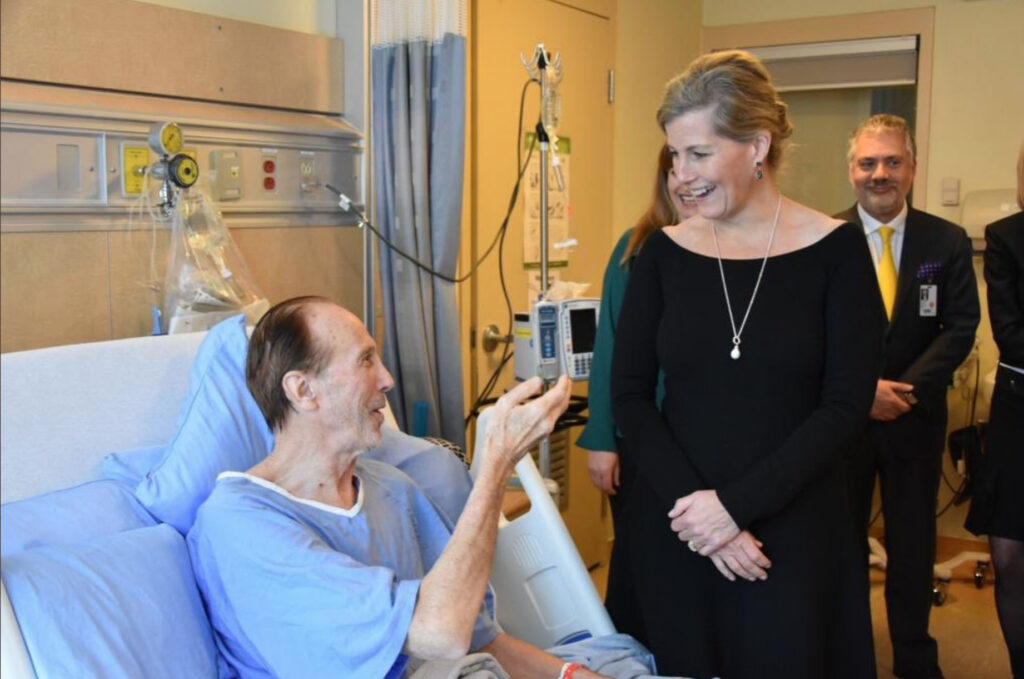 The Gabriela Hearst dress is part of the AW19 Collection and is made from a stretch-wool for added warmth.
You can purchase this dress here and on sale here.
Sophie was wearing a magenta thick knitted pashmina around her shoulders when she arrived at the hospital but removed it during the visit.
Sophie carried her Sophie Habsburg 'Pochette' clutch, retailing for £386. The black croc-effect clutch is a trapeze shaped mini envelope style. Sophie owns this style of bag in several colour ways. Get one here.
Sophie accessorised with double drop earrings. The earrings appear to be a rounded grey crystal stud with oval grey crystal stud. These are believed to be from Boho Betty.
Arriving in Canada yesterday, The Countess of Wessex visited both Toronto Western and Toronto General Hospitals, which specialise in cardiology, the treatment of strokes, and transplants. HRH is Patron of both Hospitals, and first visited with The Earl of Wessex in 2005. Image via @RoyalFamily
The Countess wore her pearl teardrop pendant on an oversized silver chain. We have seen this necklace worn quite a few times over the last 18 months, but it still remains unidentified. Try this necklace as an affordable option to get Sophie's look. Purchase here.
This footage gives us a glimpse of the Countess' shoes – which look like her LK Bennett or Prada boots.
Two days ago, Tomislav Simic had a brain procedure after his optometrist noticed something was wrong during an appointment.

Sophie, Countess of Wessex, has some ideas on how he could thank his eye doctor.
(Fyi he goes home today) pic.twitter.com/3Gil48R4SN

— Patricia Treble (@PatriciaTreble) November 14, 2019
We also got to see Sophie's S Max Mara 'Custodi' coat, albeit briefly. The double-breasted piece features a loose silhouette, . It is still available in navy here for £825.
Sophie, Countess of Wessex, is in Toronto for 2 days of engagements.

She dressed for the weather, which warmed up from yesterday's -21 windchill to a balmy 0 C. First stop, Toronto Western Hospital, her fourth visit since becoming patron. pic.twitter.com/qL4K8pa9i4

— Patricia Treble (@PatriciaTreble) November 14, 2019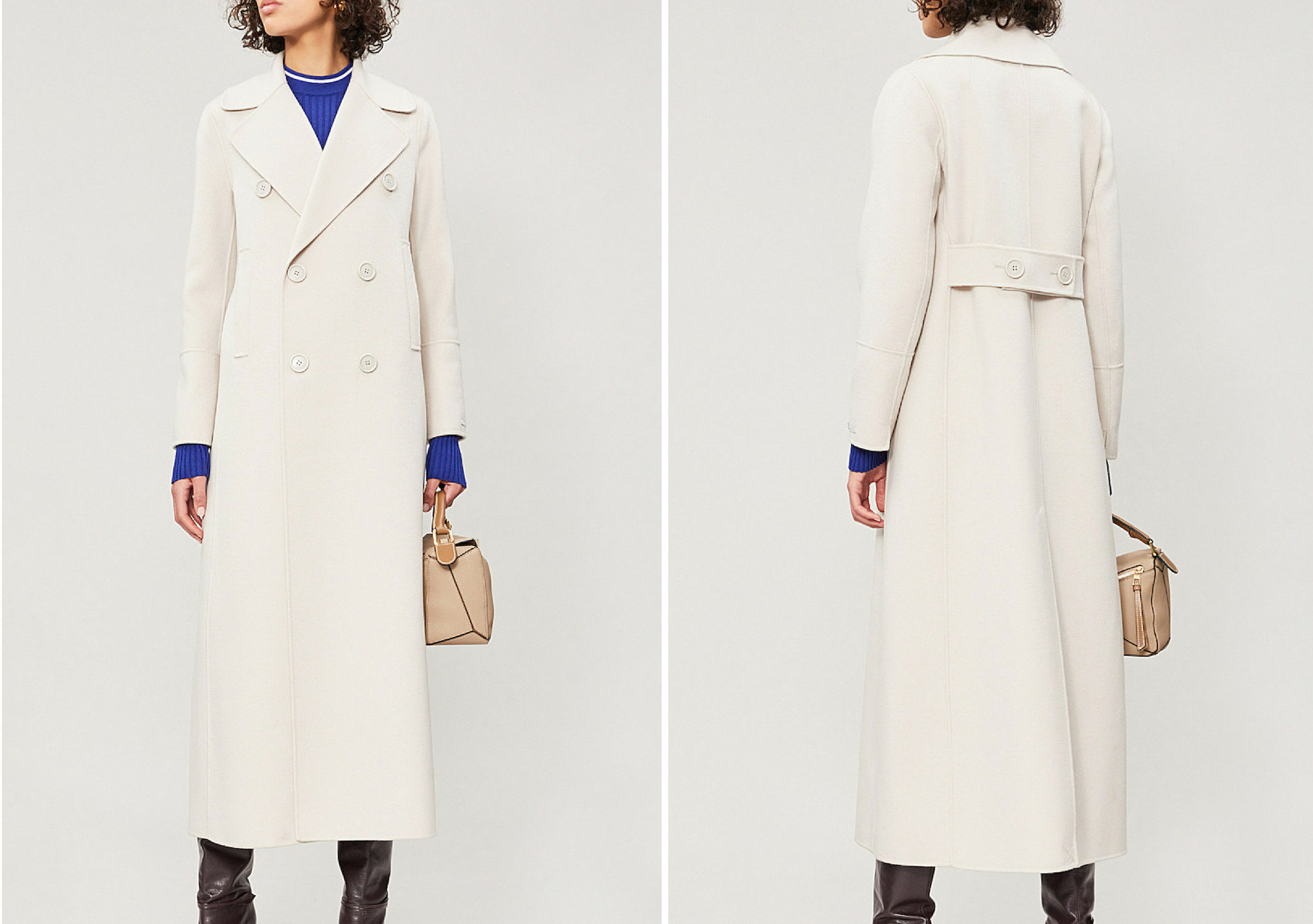 You can get Sophie's look here: