With The Duke and Duchess of Sussex touching down in Sydney earlier today, and the exciting news of the Duchess' pregnancy, we are very interested to see Meghan's royal tour wardrobe. It may be a little different than we originally thought due to the pregnancy, but let's take a look at some of the Australian choices that Meghan could make when she visits Australia.
It was reported on Australia News this morning that Meghan and her stylist have put a lot of thought into her tour wardrobe, with Meghan planning to wear local pieces from each place she visits. The Duchess of Sussex has also purchased clothing from online discount retailers, so she will have some capsule pieces and there will also be several re-wears of items. Well, there is only so much one can pack even if she is a Royal! It was also reported that Australian retailers such as Camilla, Alex Perry and Carla Zampatti were all being asked to send pieces to the Palace for Meghan to consider.
We know that Meghan has already worn three Australian designers: Camilla & Marc, Oroton and Natalie Marie Jewellery for engagements in the UK. We are hoping that the Duchess may choose another Australian or New Zealand designer for the tour, though this now may be limited to shoes, bags or other accessories.
When we looked at the Australian designers that The Duchess of Cambridge might wear on her Royal Tour of Australia in 2012, it was quite a bit different. The Australian fashion scene has changed quite a lot since Kate came to Australia, with brands that we would've recommended then not making our list now. Other people like Collette Dinningan have stopped designing, while others such as Josh Goot have gone into administration, or others like Alannah Hill who have had to sell their business or change business names after other bigger brands or corporate bodies took control of operations.
We have complied a list of of Australian Designers that we feel best represents Meghan's modern and edgy style.
Camilla & Marc
Camilla and Marc are a Sydney based team that was launched in 2009 by brother and sister Camilla Freeman-Topper and Marc Freeman. Many may be familiar with this label as we have already seen Meghan choose a blazer from Camilla & Marc at the CHOGM events earlier in the year. Camilla and Marc are known for their mix of business aesthetic with evening looks: bold masculine tailoring with soft feminine edging and details. Their wearers are confident fashion forward women who wants to ooze power and glamour all at the same time.
We like the Villers Waisted Midi Skirt or Gesa Skirt for the Duchess to wear. Camilla and Marc also have a diffusion label C&M.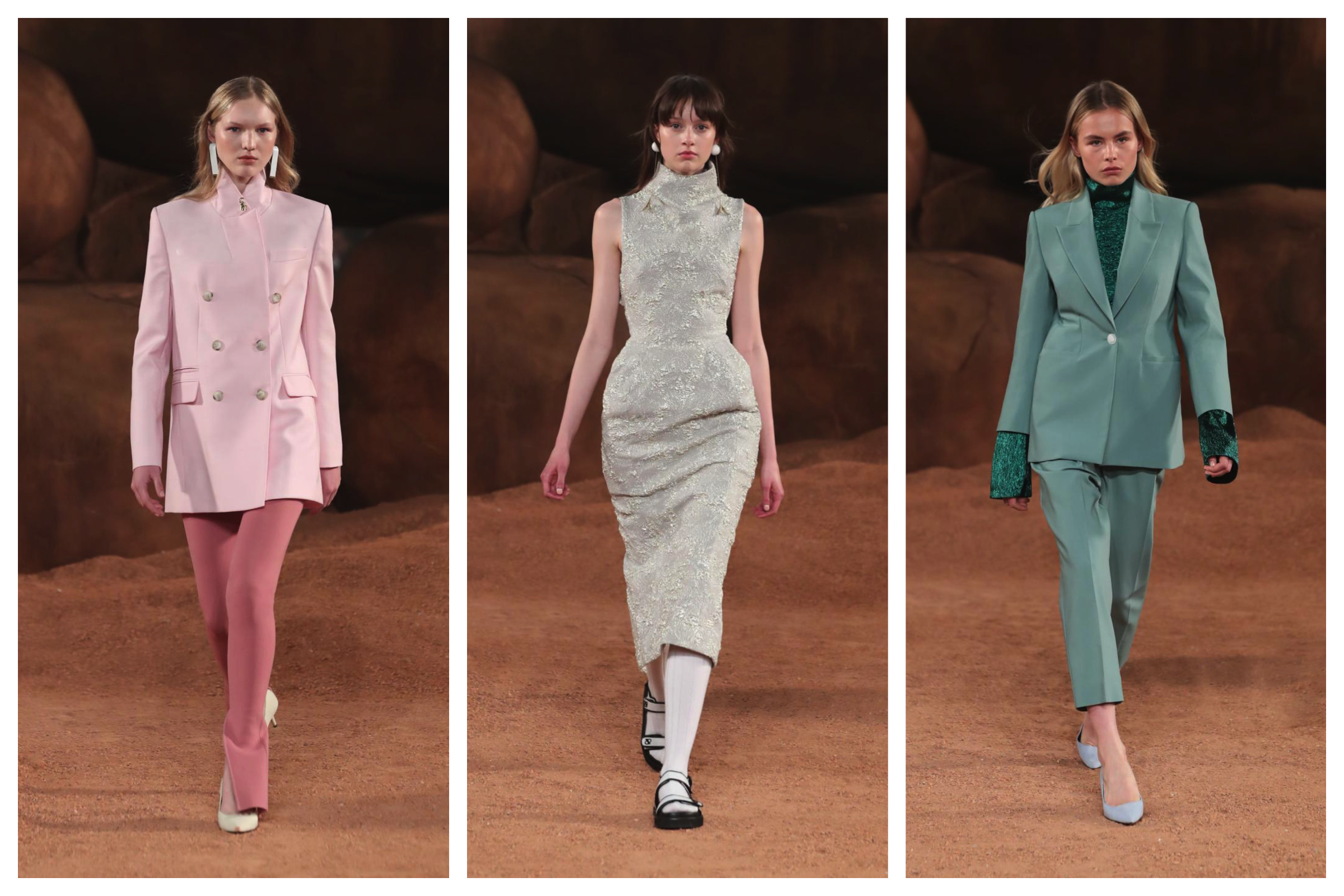 You can view Camilla and Marc's latest Collection here.
Oroton
Embed from Getty ImagesEmbed from Getty Images
Oroton was founded by Boyd Lane in Sydney in 1938, with classical styles and old world purses reimagined. For years, Oroton was more of an older woman's classic go-to minimalist handbag, or tote styles in classic black, cream and tan leathers. In recent years, Oroton have tried to rebrand to stay afloat and have developed many styles that appeal to all ages, whilst still marinating the sleek minimalistic styles and colour palettes they were originally known for. We have seen Meghan carry an Oroton black and white striped cross-body bag on CHOGM day 3. The Duchess of Cambridge also carried the Oroton Odieon small blue clutch when she visited Australia. The newly redesigned Oroton is more in keeping with DeMellier London, but still maintaining some of the older classic styles. When Meghan was spotted carrying her Oroton bag, the label was in dire straits and had set to close within weeks; thankfully the renewed interest in the brand have meant they have remained open.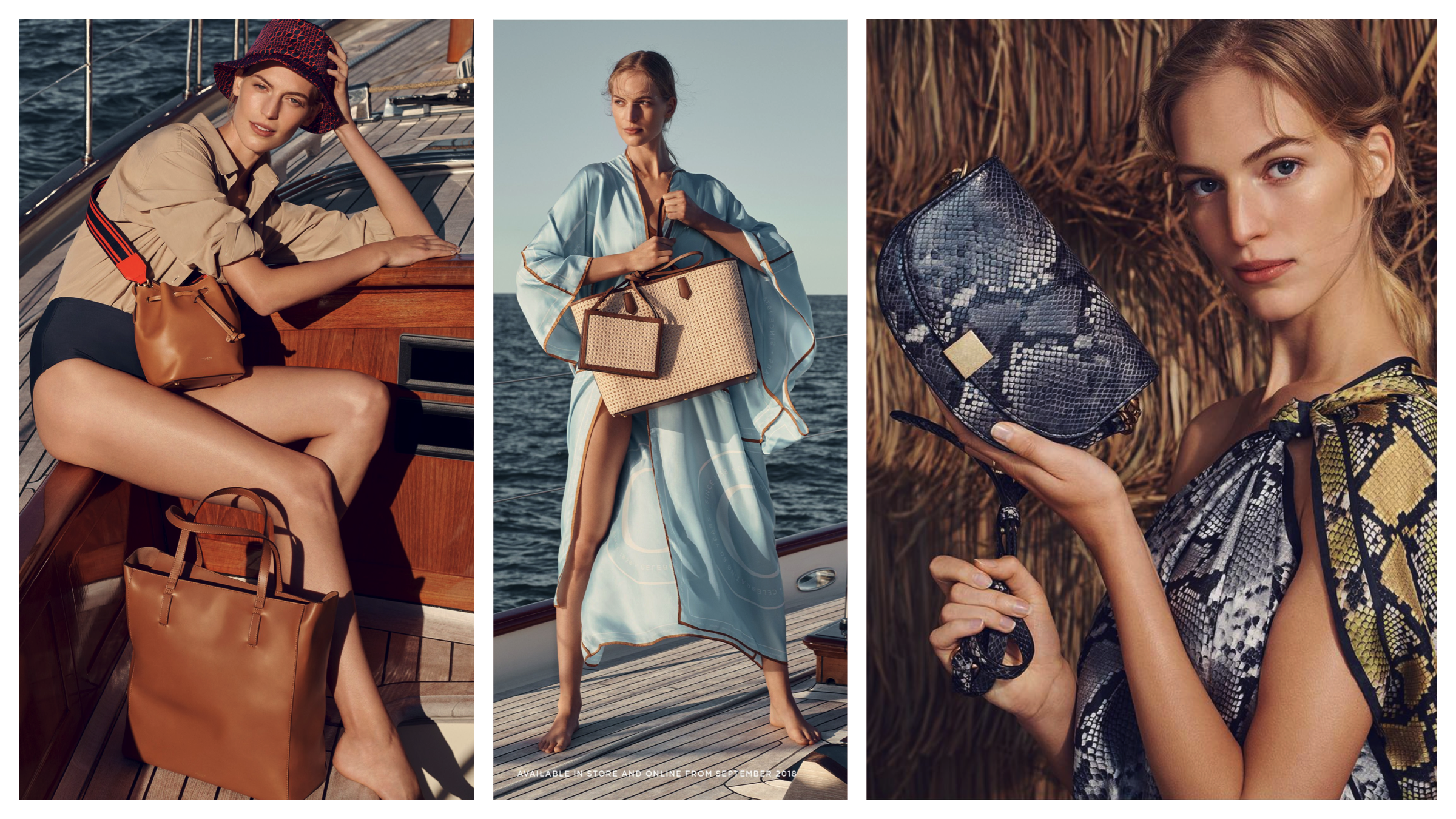 You can view Oroton latest collection here.
Natalie Marie Jewellery
Natalie Marie started her collection in a Sydney in 2012 and she creates every piece by hand in her studio. Natalie Marie Jewellery is all about stackable jewellery and one thing we know for certain, the Duchess is aplomb in the stackable jewellery scene! Some beautiful new styles include the lace ring and the Maya Ring with morganite and white diamonds we can definitely see Meghan wearing. Natalie Marie also offers a bespoke service.
You can view Natalie Marie's Jewellery Collections here.
Zimmerman
Embed from Getty ImagesEmbed from Getty Images
Zimmermann is technically a Swimwear label, who create and sell two separate collections, ready-to-wear, and swim and resort. Both lines have clothing, jewellery, shoes and bags, with swim and resort being quite a bit pricier than the ready-to-wear. When The Duchess of Cambridge wore Zimmermann during her tour of Australia, it was a label that was only moderately popular in the country, and the label never made our list of designers we thought Kate might choose.
Embed from Getty Images Embed from Getty Images
Zimmermann also boasts some very interesting fashion accessories.
Embed from Getty ImagesEmbed from Getty Images
You can view Zimmermann's Collections here.
Paolo Sebastian
Paolo Sebastian is the ultimate Fairytale Princess designer. So much in fact that the label did a runway collection with Disney, aptly titled 'Once Upon A Dream', 2018 Spring/Summer Couture. We liken this label to Elie Saab, Naaem Khan, George Hobeika and Reem Acra. Paul Vasileff is the designer behind the South Australian label. This is our top pick for Meghan's Australian tour wardrobe.
Paolo Sebastian designs are truly a wonder and there is no way in this post that we can vividly capture the ethereal romantic designsthat encapsulate this intricate work. Before the royal tour, we highly recommend you take a look through Paolo Sebastian's Instagram to see the beautiful close up details of his gowns and exquisitely drawn fashion sketches. You can follow Paolo Sebastian on Instagram here.
You can view Paolo Sebastian's latest collection here.
J'Aton
Embed from Getty ImagesEmbed from Getty Images
J'Aton is a Melbourne based couturier established in 1995 by the duo of Jacob Luppino and Anthony Pittorino of Italian descent. Australian celebrities love the exquisitely and intricately crafted pieces, and even Beyonce has worn one of the duo's designs. J'Aton gowns can be a little over the top and quite avant garde in design at times. The duo's attention to detail on their gowns sets them apart. Their unique designs are admired by Australian women and a favourite for bespoke bridal couture. J'Aton does not currently have a workable website with their collections to view so you can view their designs on Instagram.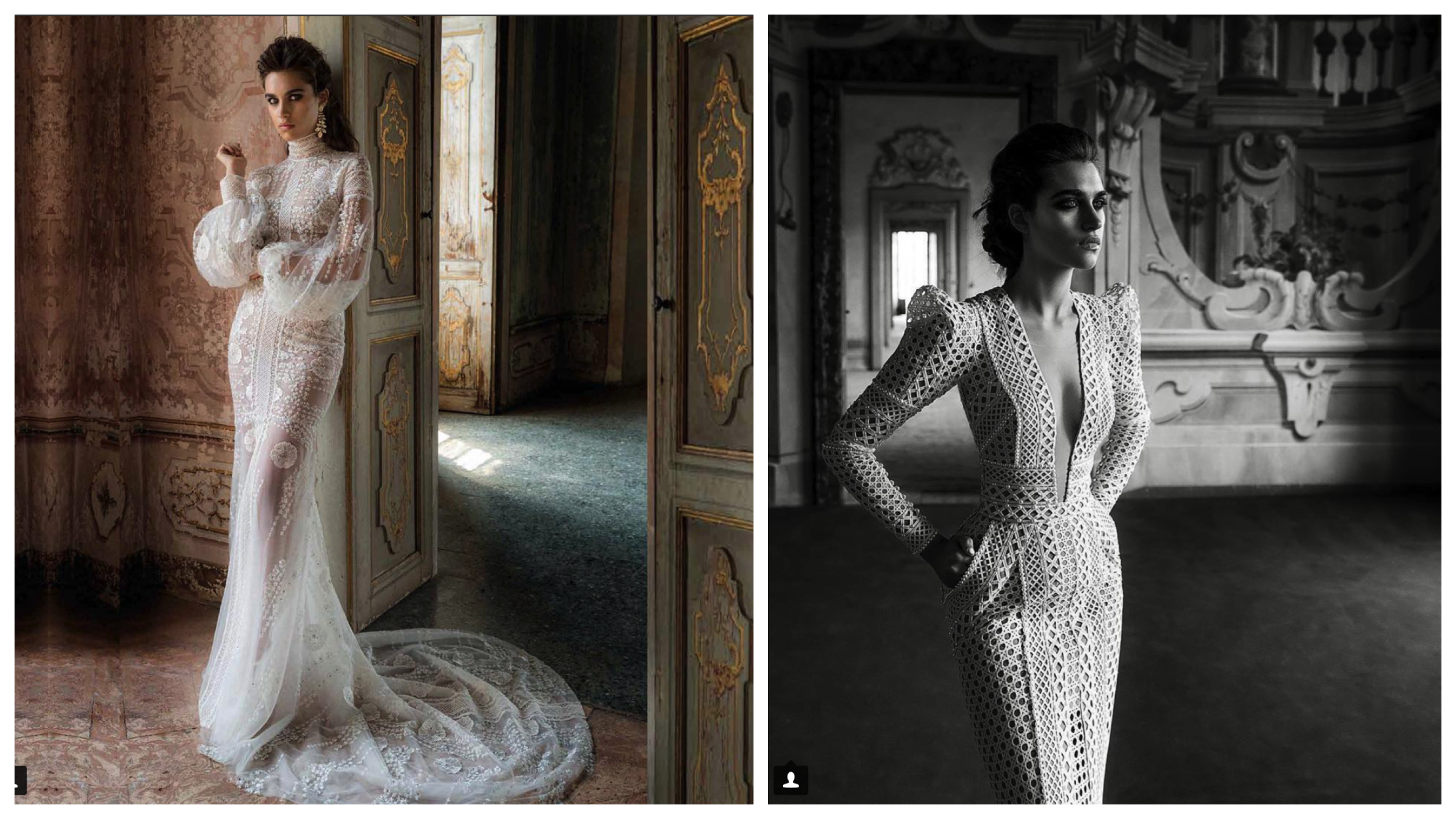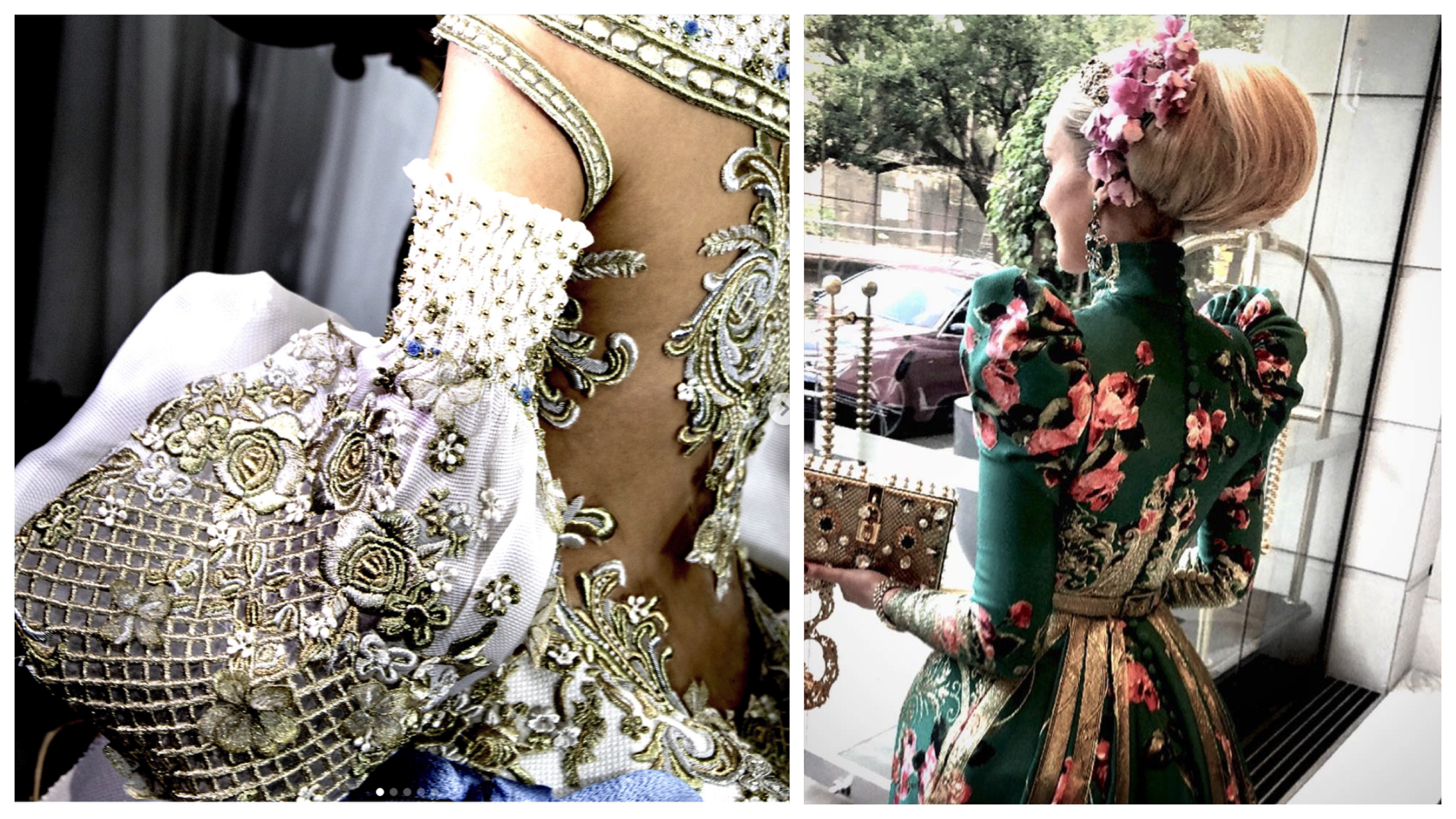 Toni Maticevski
Toni Maticevski is a Melbourne based fashion designer of Macedonian background. He is a true couturier of gowns, creating stunning, polished and perfectly tailored pieces for the red carpet. He focuses on fluidity in his designs with stand out statement architectural flourishes, adorning the shoulders, hips and and skirt to create a striking visual masterpiece. Maticevski's ability to skilfully drape a gown is a work of art, with gowns created in voluminous silk, satins and tulles. His evening wear showcases glamour, sophistication and class. We hope that the Duchess may choose a piece for an evening reception.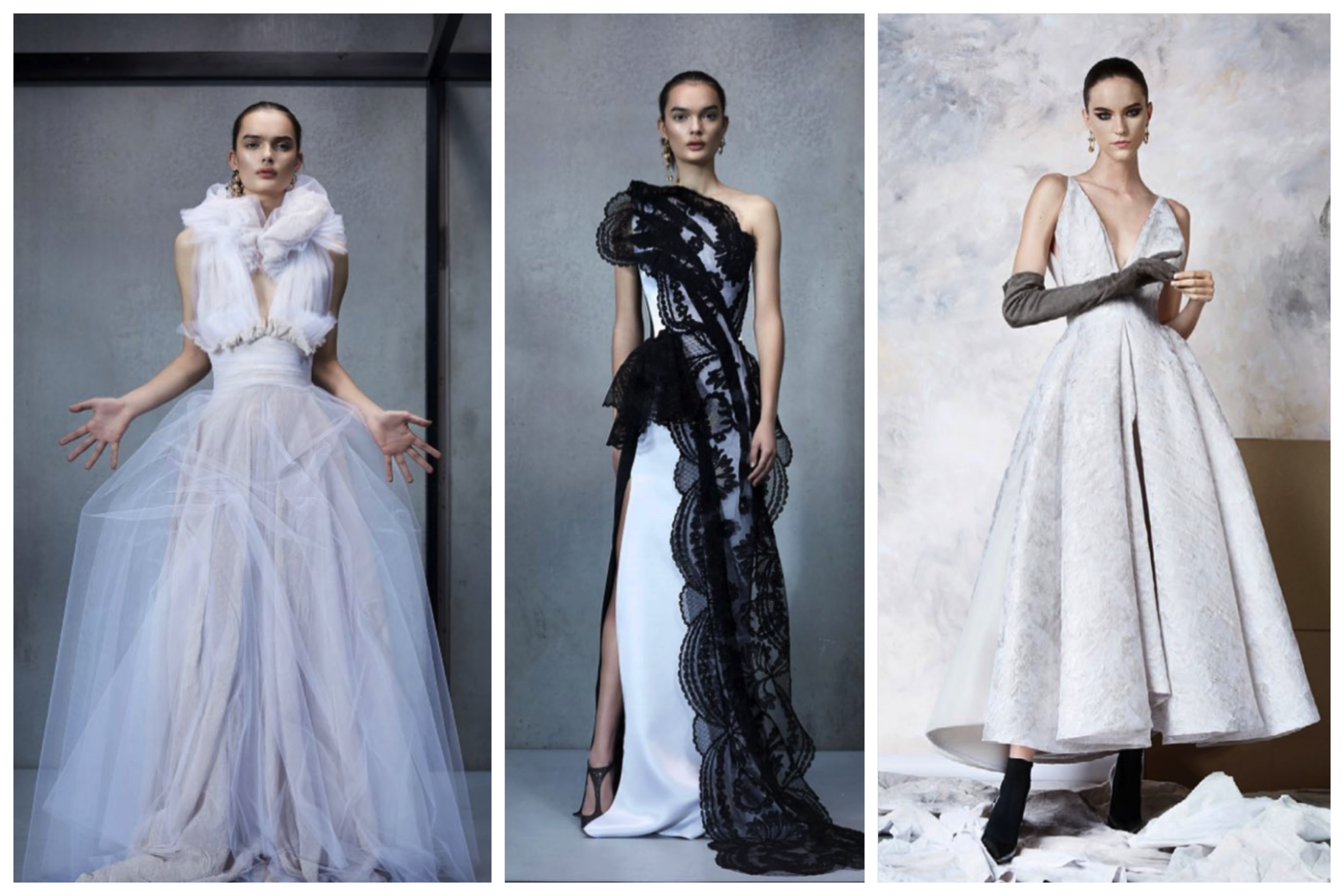 Toni Maticevski designs have even been spotted on Crown Princess Mary of Denmark a few times. You can view Toni Maticevski's Collection here.
MacGraw
Created by Sydney sister duo the Beth and Tessa MacGraw just over 5 years ago. The label is much more for the fun party girl with a fashion forward edge. The pieces by MacGraw are loud, bold and can be put together by the fashion confident girl, likely to be sitting front row at Paris Fashion Week.
Embed from Getty ImagesEmbed from Getty Images
MacGraw showcases an eclectic mix of styles from long sleeve feminine shirt dresses to sparkly tiered skirts, tailored school boy check blazers to fluid printed dresses, victorian high neck puff sleeve blouses, to crown wearing swan printed separates. MacGraw is all about experimentation with fashion, stepping outside the box and wearing unique styles, that Instagram trend conformists ,yet self proclaimed style influencers, would be too afraid to hashtag into their daily OOTD stories. When MacGraw was first introduced the price points were between $200 to $500, almost affordable. As the label's popularity has expanded so have the prices to around $600-$1,200, and now the price tag and design are a lot more Erdem than Moschino Cheap and Chic.
Embed from Getty ImagesEmbed from Getty Images
There are so many gorgeous pieces from MacGraw that we wish we could add to our closets, but are just unattainable to us mere mortals. Some of those purple sparkly boots might not go astray, but probably too much, even for Meghan. We think a piece here or there from the collection mixed with Meghan's own style may work. A head to toe look from MacGraw would be too high-end fashionista and not enough royal fashion flair. This a label we cold definitely see Queen Maxima or even Crown Princess Mette Marit styling with an unabashed, sleek polished regal presence, that would have royal fashion watchers the world over swooning for. MacGraw is our most coveted pick for Meghan's Australian wardrobe.
You can view MacGraw's latest collection here.
Bronx and Banco
Launched in 2009 by Natalie DeBanco, Bronx and Banco are very on trend right now and becoming very popular. This label is getting much attention internationally and is something we could see Jessica Mulroney picking up on. Their uber-girly style of feminine frocks, features tulle, feathered skirts, sequin embellishments and floral embroidery evoke a sophisticated yet sexy style. The beautiful intricate designs are flirty and fun, with a glamours edge. A nice balance between elegant, demure and youthful, perfect for Meghan.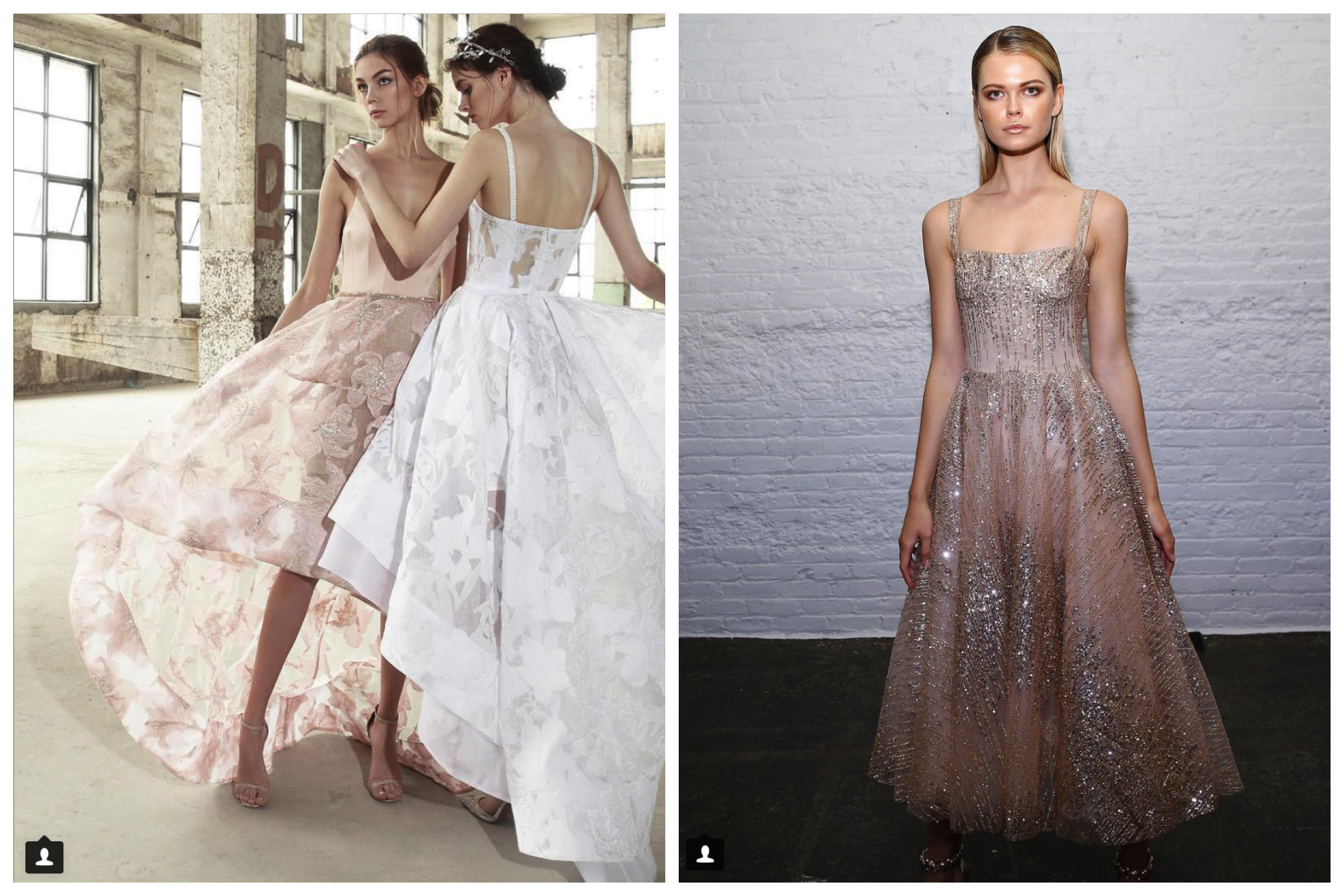 Embed from Getty ImagesEmbed from Getty Images
This label encapsulates a woman who wants to feel like a girly girl, beautiful romantic dresses. Another label we could see Meghan choosing for an evening engagement.
Embed from Getty ImagesEmbed from Getty Images
You can view Bronx and Banco's latest collection here.
Rebecca Vallance
Rebecca Vallance launched her label in 2011; she has shown at New York Fashion Week since 2014 and her collections have been available to purchase on Net-A-Porter and Harvey Nichols. Her current collection is all about minimalism with tailored sleek line cocktail dress in classic black (a Meghan favourite) and vibrant yellows, blues and pinks with sculptural details.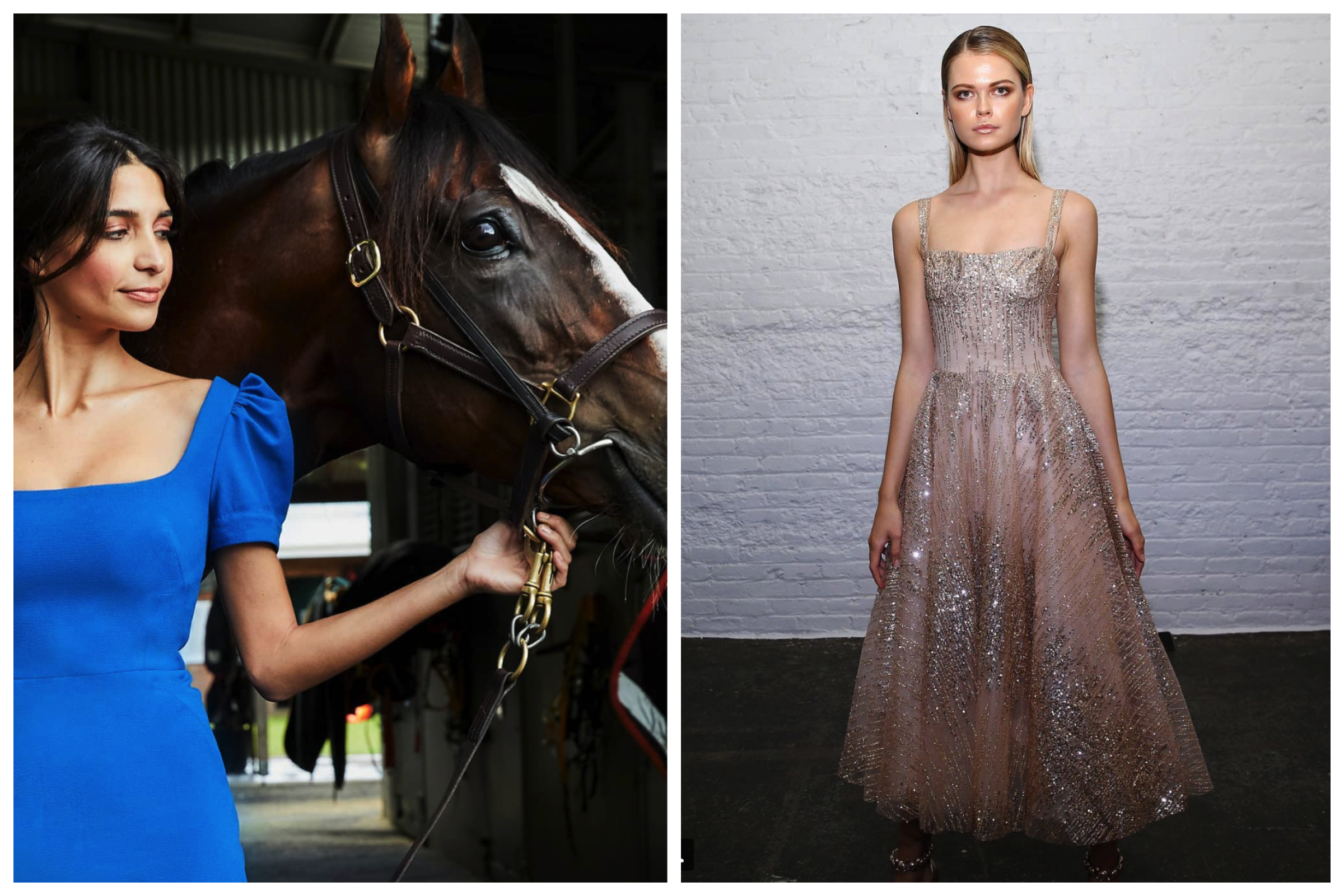 We could see Meghan picking a custom Rebecca Vallance piece for one of the Australian evening events. She may have to get some of the designs with higher slits removed, or a few of the hemlines lengthened to be more in keeping with her royal role. You can view Rebecca Vallance's latest collection here.
Carla Zampatti
Carla Zampatti is one of Australia's leading high-end designers. The Italian born designer has has been creating garments for over 50 years; she launched her first collection in 1967 and has not looked back with a sunglasses and perfume range also created. Carla Zampatti's style is all about perfectly tailored suiting, with classic line dresses with sensible neck and hem lines, blazers and trousers. She also creates some beautiful evening wear with bold gowns, draping, sculptural details yet perfectly modest. Zampatti tends to stick to a neutral colour palette of black, white, blush and navy, with the occasional print or bold colour thrown into some of her collections for good measure – it sounds very much like Meghan's style, but whilst Zampatti's design are beautiful and elegant, it is a label we would associate more with an upper middle class woman in her 40's and 50's,. Classically styled, perfectly tailored and put together: think The Countess of Wessex or Queen Leitiza of Spain. Maybe not a style for modern edgy Meghan, but your never know.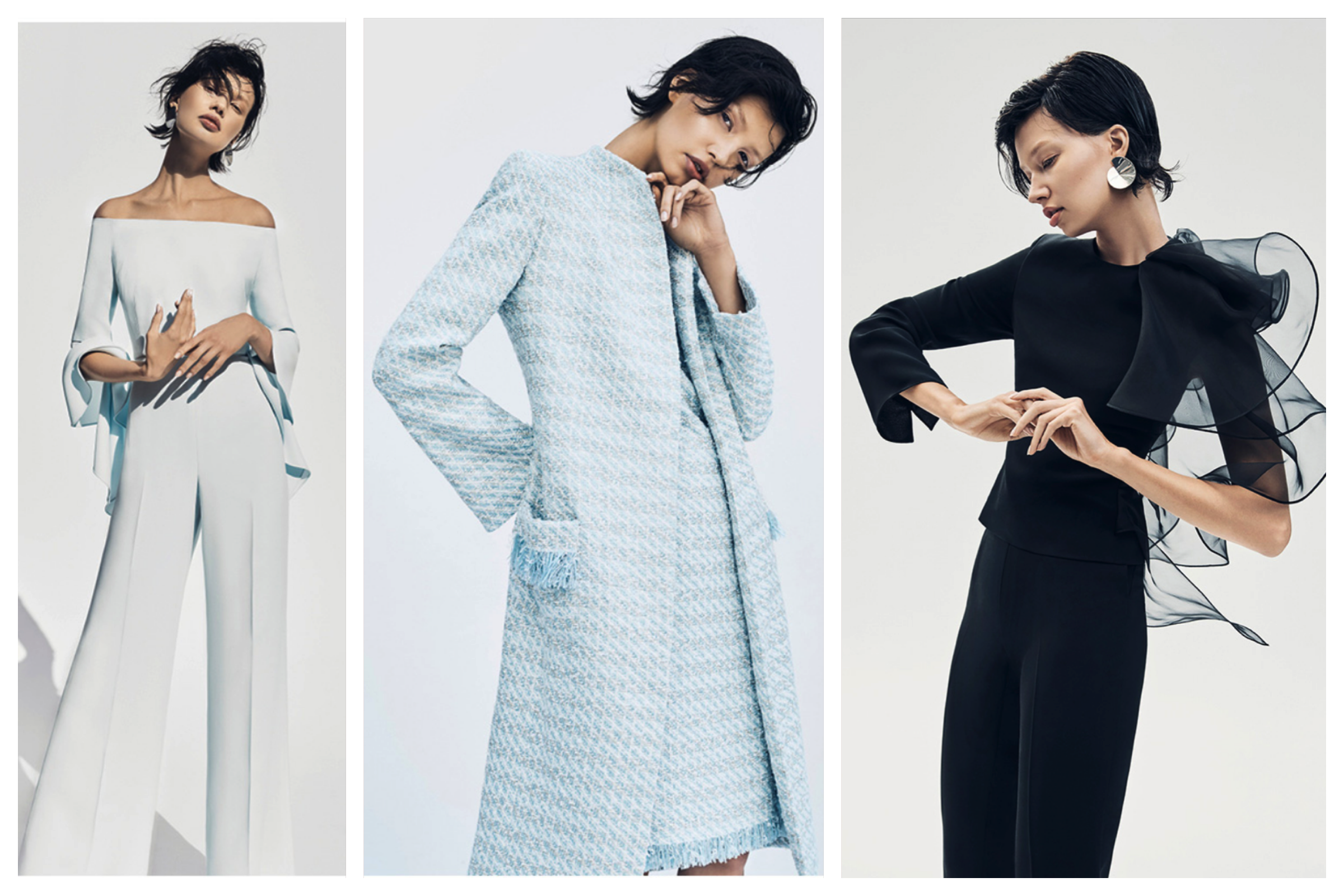 You can view Carla Zampatti's latest collection here.
Embed from Getty ImagesEmbed from Getty Images
Embed from Getty ImagesEmbed from Getty Images
Scanlan Theodore
Created by duo Liberty Watson and Jenny Lewis, Scanlan Theodore is a beautiful feminine brand with classic silhouettes and styles for a modern young working woman, who wants to look stylish yet polished. Sensible shirt dresses, printed feminine frocks and demure black cocktails dresses come in a range of silhouettes. We would liken the highly-tailored and detailed dresses to LK Bennett, but with the quality of Oscar de La Renta. Scanlan Theodore is one of the go-to labels of fashionable news readers in Australia. Whilst we would love to see Meghan in Scanlan Theodore we feel this is probably more a label that is right up The Duchess of Cambridge's alley. You can view their latest collection here.
Bianca Spender
Bianca Spender is a Sydney based fashion designer and daughter of Carla Zampatti. She started designing in 2009 with a fresh take on refined tailoring for a younger modern woman. It is a mix of masculine styles with feminine silhouettes and details.
Bianca is focused on sustainable design and business practice. Her website states "I use a lot of natural fibres – wool, silk, cotton, which are biodegradable, except in the case of leather where I only use vegan certified faux leather to reduce environmental impact"
Embed from Getty ImagesEmbed from Getty Images
Bianca Spender is big on our radar of designers that the Duchess may wear, with Meghan being a huge fan of sustainable and ethical design. Bianca Spender's looks are perfect for day time engagements meeting foreign Heads of State.
Embed from Getty ImagesEmbed from Getty Images
You can view Bianca Spender's collection here.
Some Australian Designers who are more on the fringes and a lot more ready to wear are:
Manning Cartell
Manning Cartell is a luxury designer Sydney-based label that was founded in 2005 by sisters Cheryl, Vanessa and Gabrielle Manning. We see Manning Cartell as a direct competitor with Camilla and Marc with a similar aesthetic, cliental and price point. Manning Cartell is a favourite label of Australian celebrities and is sold in international retailers such as Farfetch. It is focuses on bold statement event wear with styles created in both midi and mini dresses that ooze a glamorous sex appeal that says look at me.
You can view Manning Cartell here.
Samantha Wills
This label is the boho jewellery Queen. Samantha Wills is originally from Sydney but now based out of New York. The Samantha Wills bohemian ring is the must have accessory of fashionable girls. We know that The Duchess of Sussex is very keen on her statement ring pieces, so this designer may be just right for her. Wills even designs surfboards and gorgeous jewellery boxes. Lots of Samantha Wills designs become so popular that they sell out really fast and you need to go onto a wait list to hopefully get what you are after, once it is back in stock.
You can view Samantha Wills here.
Morrison
Morrison is all about delicate fabric tiered dresses with ruffle details and separates of loose fitting blouses and skirts in small print patterns. Some of separate pieces actually look like dresses which can actually be quite confusing to the eye. The current collection features colour palettes of rust, white, lilac and floral prints. Morrison was worn by Paris Jackson when she visited Australia in 2017.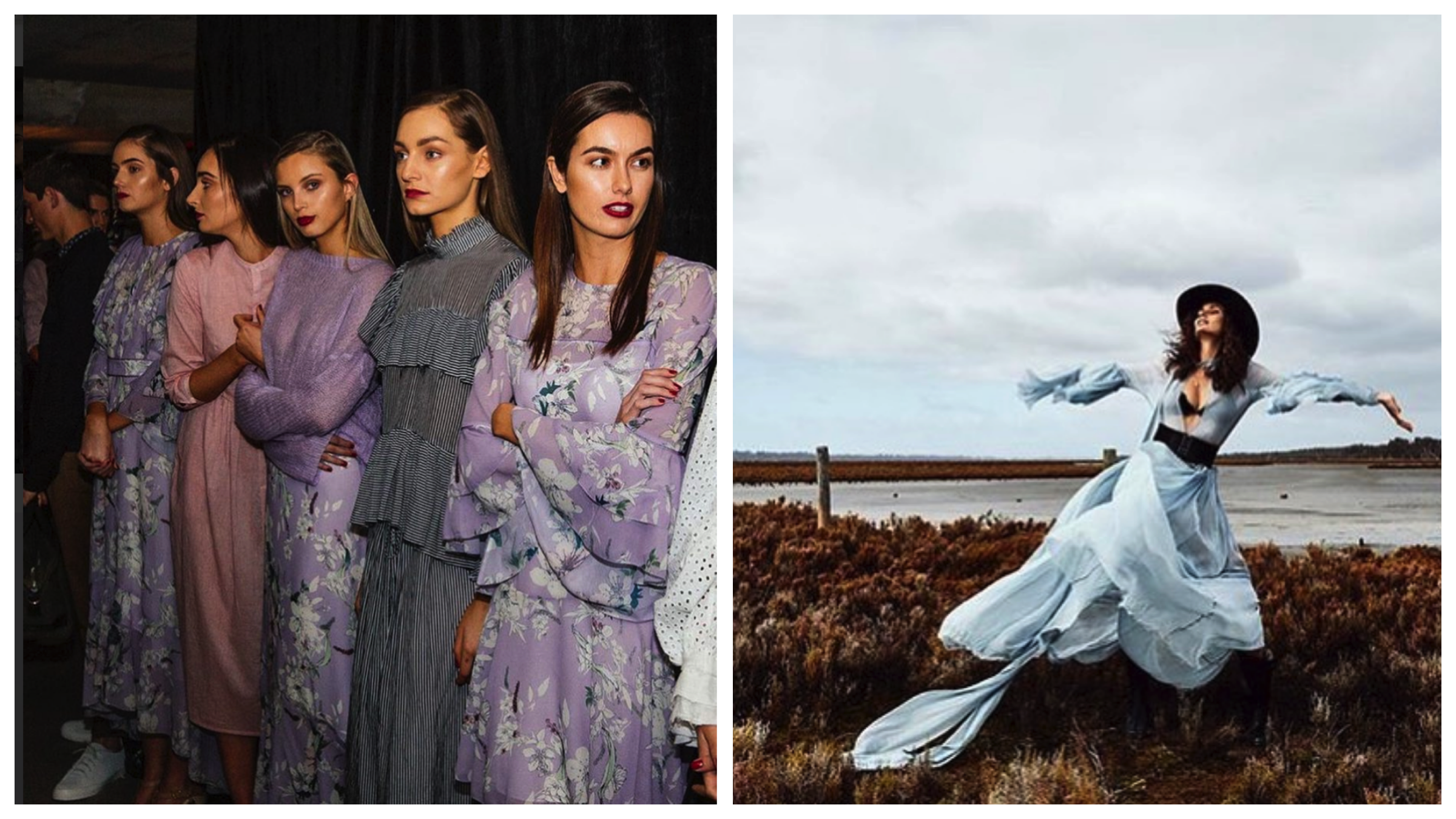 on a side note we actually worked at the fashion show in the picture above!
You can view Morrison here.
SABA
SABA is label that is a a little more serious and corporate, with work ready dresses, skirts, blouses and outwear. Think Reiss, Jaeger or LK Bennett and much more in line with these UK labels price point. We think SABA would be a long shot for the Duchess to wear.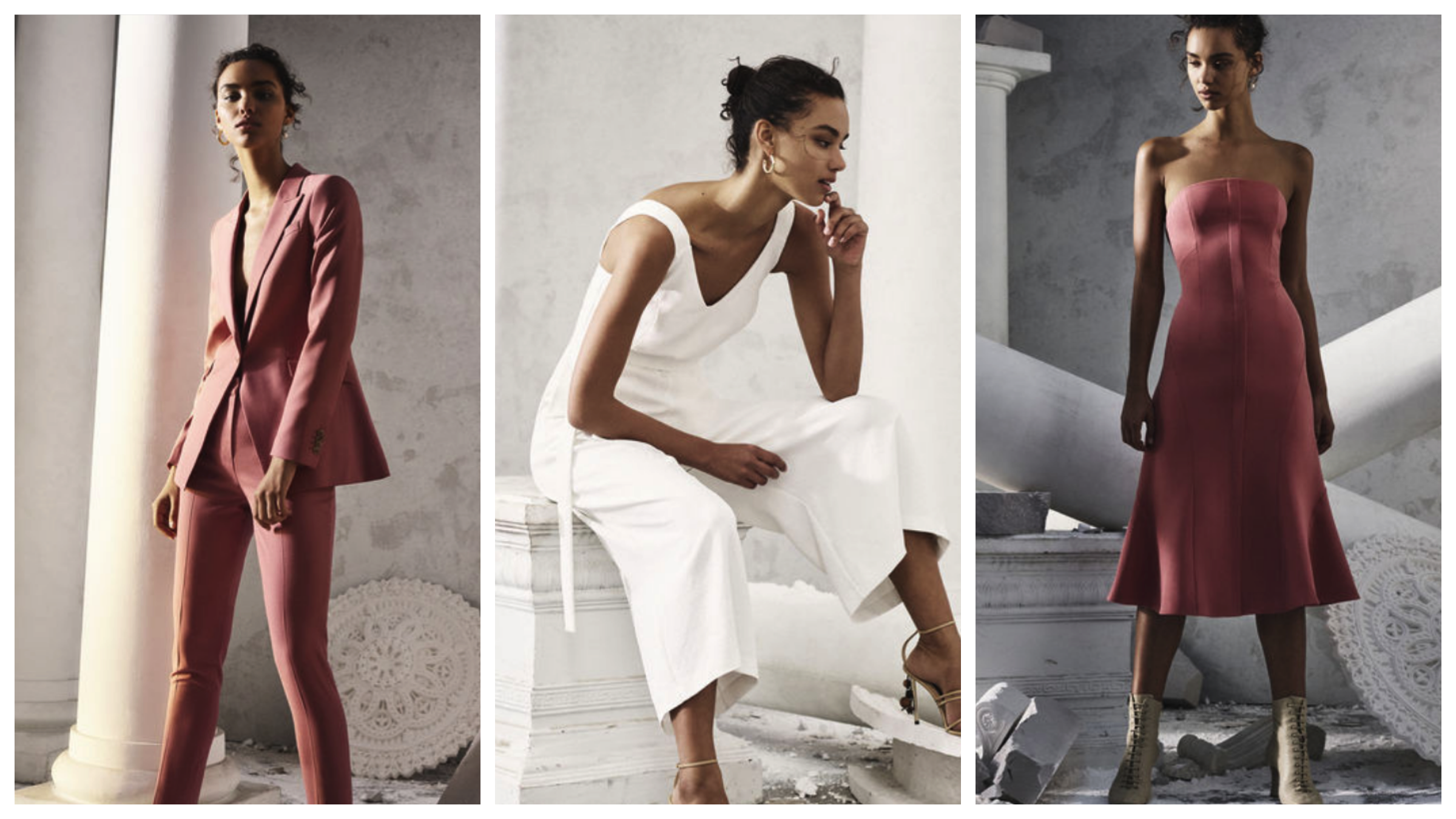 You can view SABA here.
Flannel
Flannel is soft, flirty, girly tiered layering with shiny silk dresses, blouses and mini skirts. Flannel is quite casual, boho chic in a muted colour palettes of white, blacks, pale pinks, plus the occasional mauve or khaki mixed in for good measure. We could see the pre-royal Meghan loving this brand for her vacations with her gal pals. A much more relaxed yet sophisticated holiday style, though Flannel pieces can set you back around $600 Australian, roughly £300.
You can view Flannel here.
Thurley
Thurley is very popular with the younger race (horse) going or WAG Types. For us, Thurley is altogether too fussy with too many things happening in their designs, frills, bows, cutouts, and lace. Each dress is just too busy and too hard to wear. We know Royal ladies like unfussy clean line clothes, so this might be more of a miss for Meghan.
Camilla
Camilla is typically a beachwear label, selling printed and embellished kaftans, cover-ups and swimwear. Camilla has also expanded with fun embroidered exotic style clutches and fabulously bold jewellery. Perfect for an exotic international beach side destination holiday, where you go to more swanky pool side parties at a resort hotel dressed in your Camilla outfits, rather than wearing them to the beach to swim. We would perhaps see Meghan carrying Camilla accessories more than wearing the clothing from this label.
You can view Camilla here.
Lee Matthews
Lee Matthews designs feature quite sheer fabrics in flow-y, oversized, loose fitting midi to maxi dresses. Whilst we at first didn't think that Meghan would opt for such free flowing styling as she prefers quite fitting dresses, with the news of the pregnancy this could very well change and be exactly the style that Meghan is looking for, especially with the warmer temperatures of the southern hemisphere.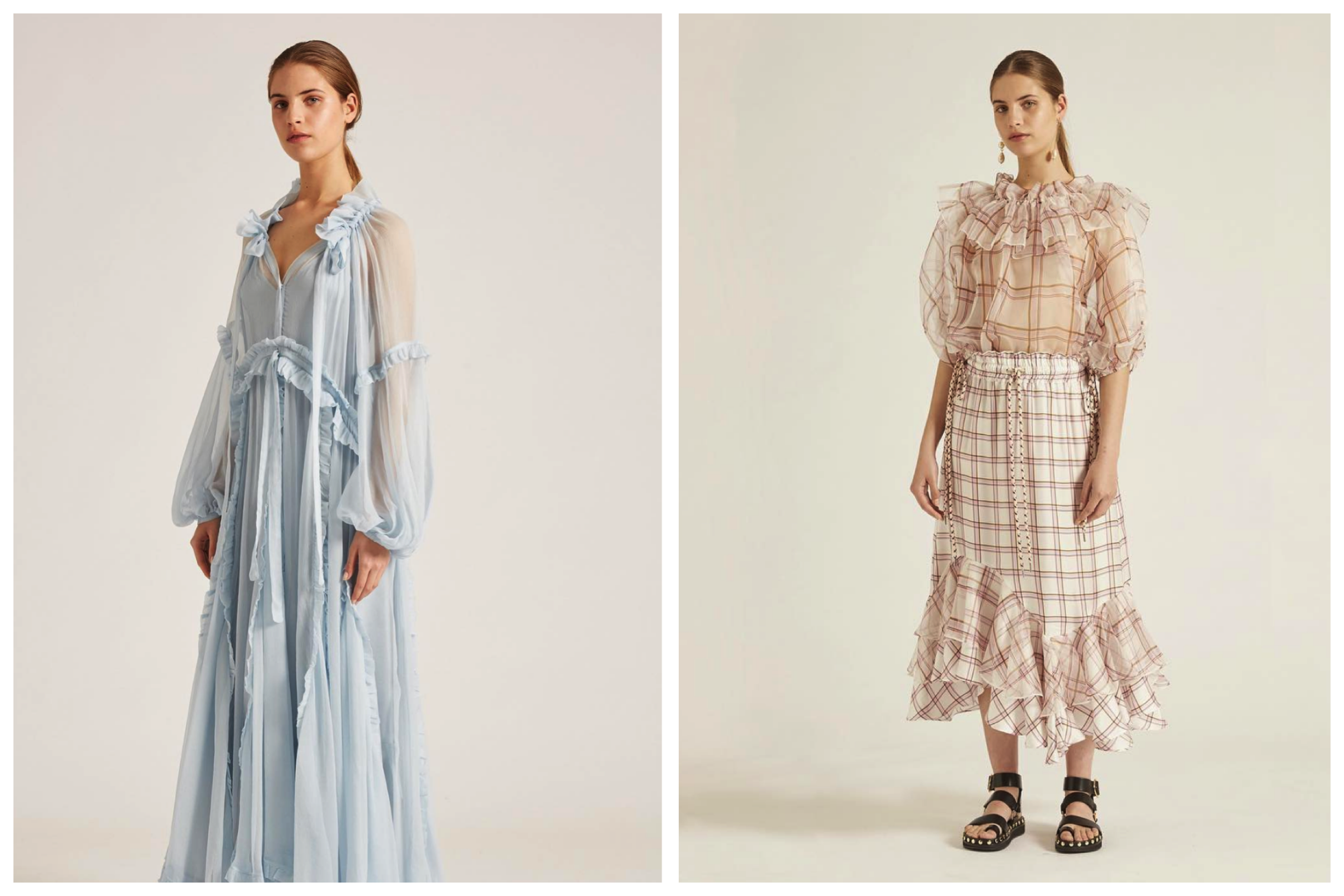 You can view Lee Matthews here.
AJE
AJE is an up and coming popular brand with younger girls. Very trendy and seasonal pieces that really can't be worn beyond that season. A mix of broderie anglaise mini dresses, street style denim pieces, leather mini skirts and victorian-esque collar and cuff statement blouses. Having worked on the recent AJE Spring Fashion Show, we would actually not recommend this label for the Duchess, as the clothing going out on the models was wrinkling as soon as it was put on them and needed constant steaming to try to remove creases. Not a look a Royal wants when she steps out of the car to an engagement or walkabout with the eyes of the world's media!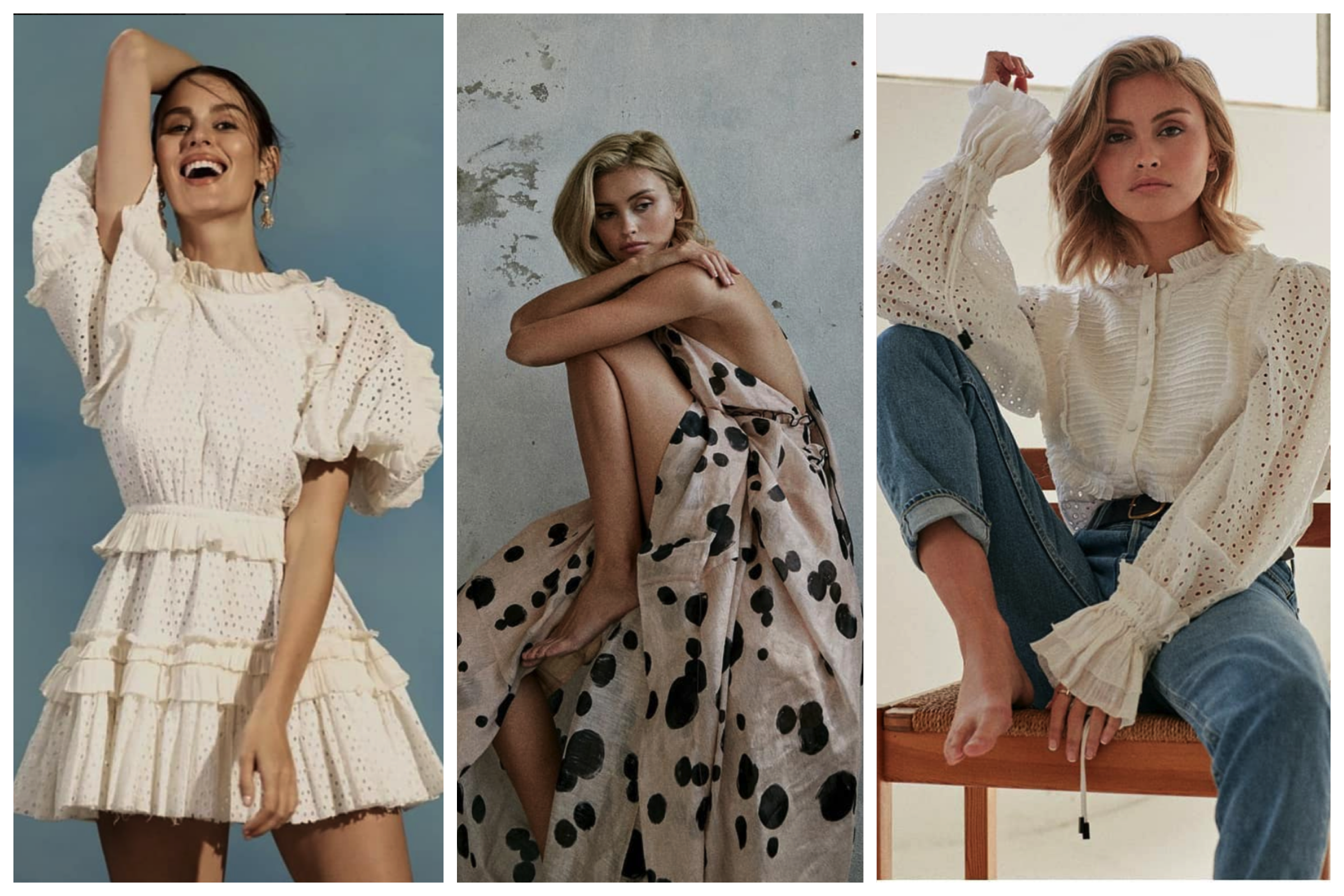 You can view AJE here.
Yeojin Bae
Yeojin Bae is from a South Korean born Australian designer, who rose to popularity almost seven years ago. Her designs are all about tube style midi dress and fluted hem flirty mini's in bright, bold colour blocked styles of pastel and jewel tones. Meghan may need to have custom Yeojn Bae as most of her designs feature cutouts or slits.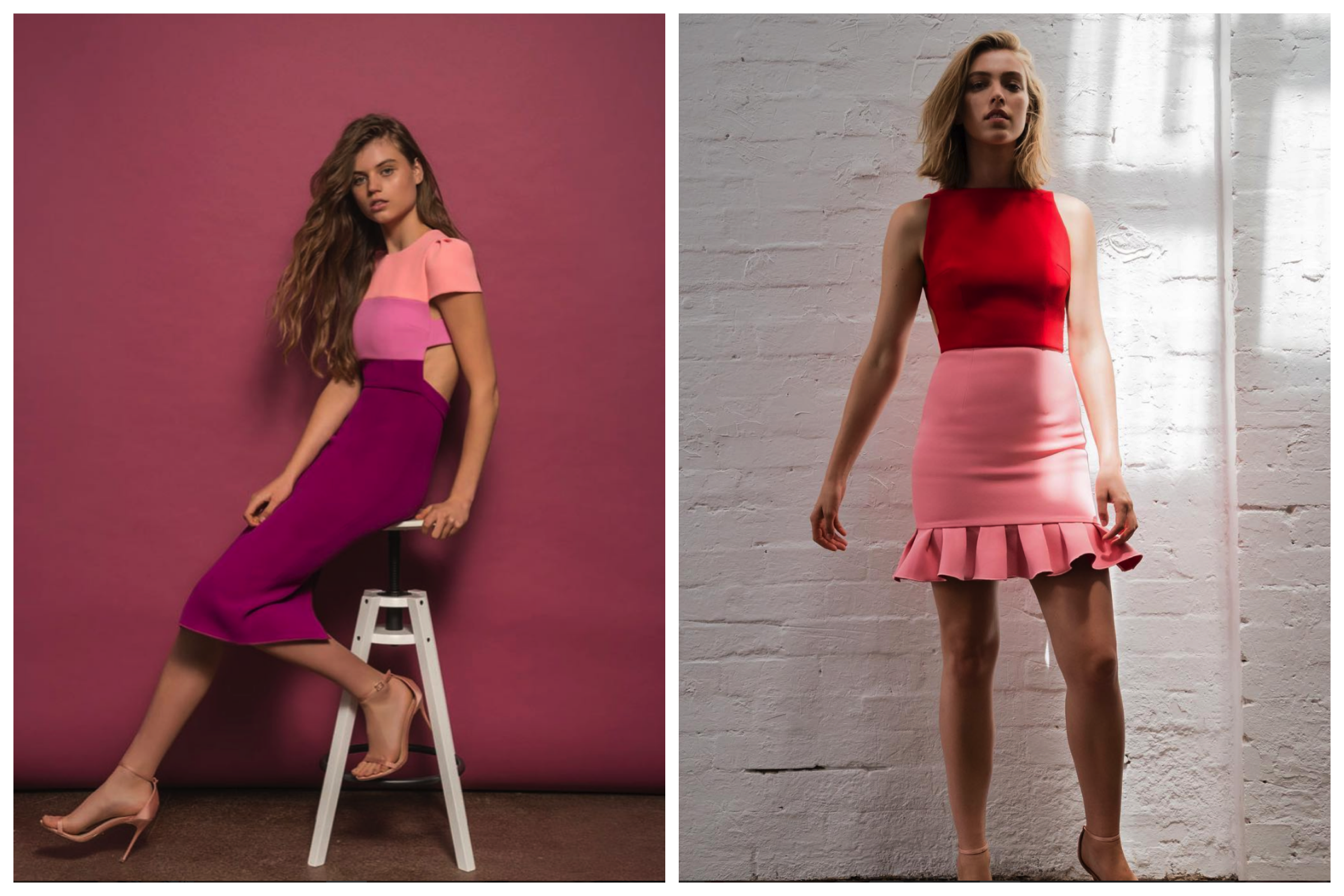 You can view Yeojin Bae here.
These are only a selection of currently popular Australian fashion designers. There are many, many more the exquisite high end dresses of Alex Perry, the sequinned gowns of Rachel Gilbert, the sleek colour blocked tube dress of from ByJohnny, rock girl funk styling of Bec and Bridge, the Alice McCall.
We have been in two minds about writing this article, as Meghan's passion for high-end French couture and little known Canadian designers instead of British ones leaves us feeling a little despairing that she may not choose any Australian or New Zealand designers – well, beyond a re-wear of something she already owns. One thing is for sure we are more than excited to see her fashion choices and we will be bringing you all the fashion news as it comes to hand so stay tuned.